SALT LAKE CITY — In this tough pandemic economy, a lot of Utahns have been looking for any extra cash. Well, if you bought a home with a loan backed by the Federal Housing Administration (FHA), and you sold or refinanced it, there is a good chance the government owes you money.
The Department of Housing and Urban Development (HUD) is holding onto hundreds of millions of dollars in loan refunds. The thing is, many homeowners may not be aware they have money owed them.
KSL Investigators walked up to the home of Angela Sloan with a comically large check Monday.
"If it was Publishers Clearing House, I'd expect a few more zeroes, but I'll take it!" Sloan said as she was being handed the check.
This was not prize money; it was written out for $1,643 – an amount HUD has owed her since 2004, when she refinanced her home.
"This is the house," she said. "We built it in 2000."
Back then, Sloan paid the mortgage insurance premium upfront. The cost was rolled into an FHA loan, and because she had refinanced her home within seven years, the unused part of that premium went back to her.
"I was surprised it hadn't come to me directly," said Sloan. "I mean, it's all floating around here in the abyss somewhere, right? I just couldn't find it."
"We do our best to try to contact anyone who is owed a refund," said Erik Amundson, an HUD deputy regional administrator. "We want to make sure that they are given that money that is truly theirs. It is sometimes challenging."
Amundson said if homeowners can't be found, the money goes into a holding area.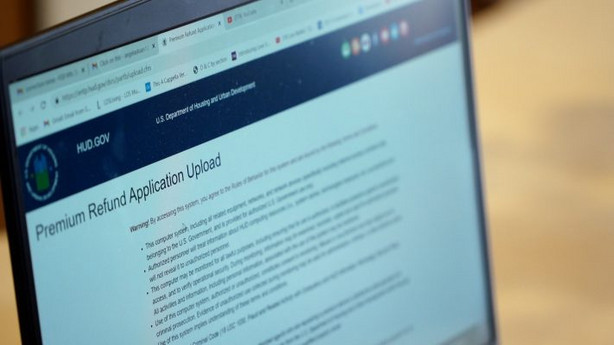 Anyone can search for a name and how much they are owed online: it's public, and that is how the Investigates team found Sloan.
"Yeah, I got a couple letters," Sloan recounted. "Actually, two different companies – maybe three – and they wanted 25% of the cost of getting the money (owed) back."
Those companies, and others that operate like them, are called HUD tracers, and Amundson said they track down homeowners like Sloan and often claim they are the only ones who can get refunds back through a tedious process.
Not true. You can do it yourself online, without paying a finder's fee like the 25% that Sloan was quoted.
"People can talk to our HUD staff and they'll walk them through the process," said Amundson. "There is a form that has to be notarized, but it's a fairly straightforward process."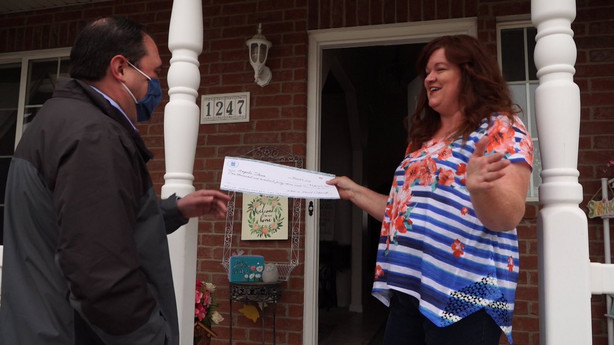 Now, the check that was brought to Sloan was just for show, but the KSL Investigators did sit down with her to show her how to get her $1,643 back.
"We're in the middle of a pandemic," she said. "There's a lot of places that money can go."
If you bought a home using an FHA loan after Sept. 1, 1983, and have refinanced or sold it within seven years, there is a chance you're owed a mortgage insurance premium refund.
To look up your name in HUD's mortgage insurance premium refund database go here: https://entp.hud.gov/dsrs/refunds/.
If you find your name on HUD's list, you can submit the documentation needed to claim your refund here: https://entp.hud.gov/dsrs/partb/upload.cfm.
Or you can contact HUD by phone at 800-697-6967 or by email at sf.premiums@hud.gov.